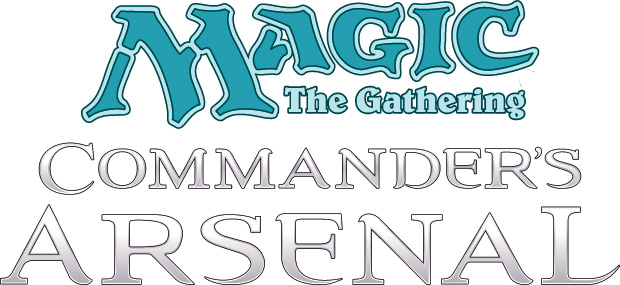 Return to Ravnica
stole the spotlight at the San Diego Comic Convention, but there were plenty of other
exciting announcements
. One of these announcements was that Wizards of the Coast will be producing an annual Commander product, starting with
Commander's Arsenal
in the fall!
Twitter Hashtag:
#MTGCMA
Release Date
: November 2, 2012
MSRP
: $74.99
Besides sweet foils, both normal and oversized, what else can you expect to find in
Commander's Arsenal
? Check out the official announcement
here
, as well as our
Commander's Arsenal page
!
For even more awesome Commander updates, be sure to check out our
visual spoiler on Facebook
!
White
Blue
Black
Red
Green
Multi
Artefact
Land
Oversize
Dieser Beitrag wurde bereits 3 mal editiert, zuletzt von Flavus ()